---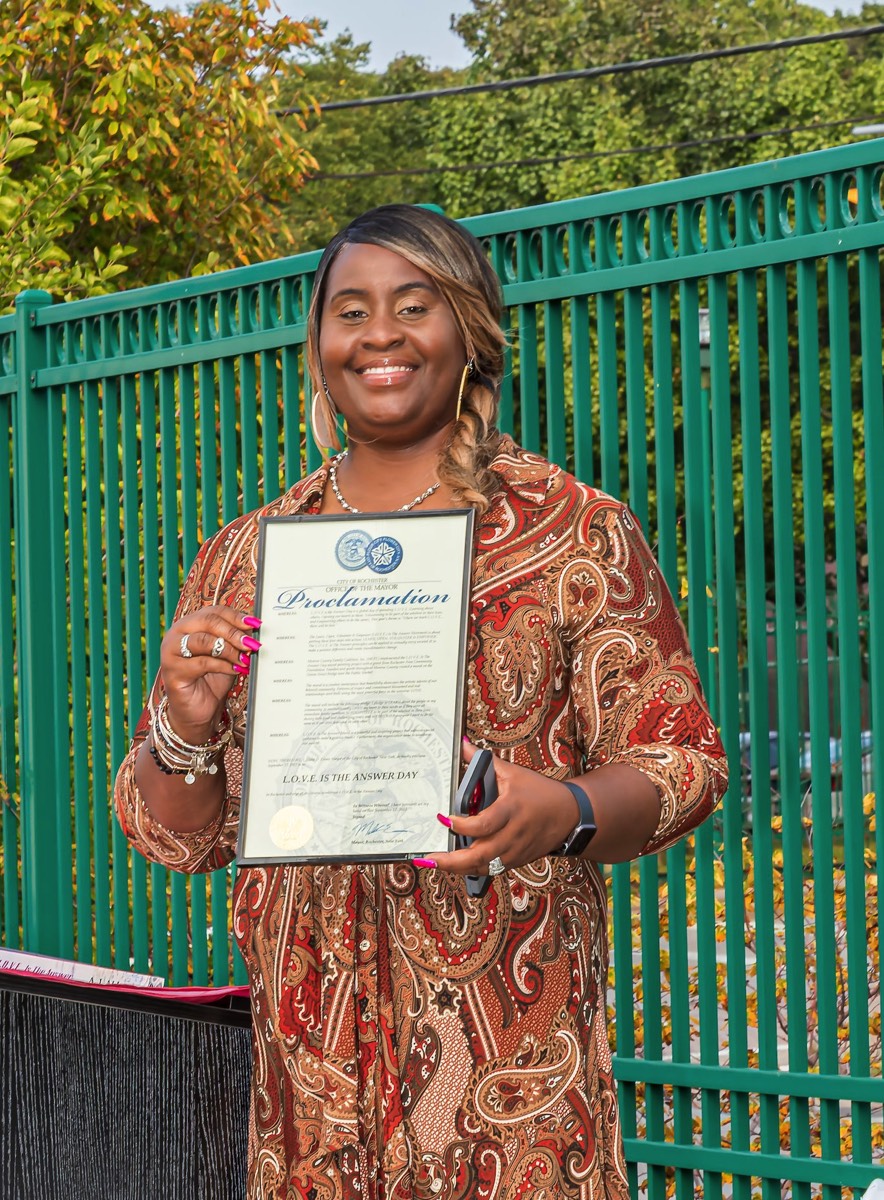 Dina Johnson Director/Founder
---


Dina Johnson is the Founder/CEO/President of the Monroe County Family Coalition, Inc. (MCFC), a 501(c)(3) community service organization. She is also a Mental Health Provider at St. Joseph's Neighborhood Center, a Consultant for the U of R School of Nursing, Dr. Natalie LeBlanc and Dr., Rose Muherwia's Research Study, and a Consultant for Center for Dispute Settlement as an Alternative Dispute Resolution Provider.


Dina graduated from the University of Rochester School of Medicine and Denistry with a master's degree in Marriage and Family Therapy. Additionally, Dina holds a bachelor's degree in biomedical science/premed with a concentration in psychology from Rochester Institute of Technology. She also holds a graduate certificate in nonprofit management leadership from St. John Fisher College.



Dina's research endeavors focus on alcohol/substance abuse, dementia caregiving, and women's oncology. She has received awards such as Direct Clinical Impact in the Community, and the Use of Imaging and Promoting Science for her involvement in a research project using a virtual health coach application. Recently Dina received the Houghtalen Volunteer Award from the University of Rochester School of Medicine and Denistry Department of Psychiatry.



Dina served on the board of directors and chair of the community/HR committee at Partners in Restorative Initiatives for 2 ½ years. She currently serves as the Co-Chair VP of Community Engagement of the Board of Directors at the National Association of African Americans in Human Resources of Western New York, and a member of the Mental Health Workgroup for Racial and Structural Equity Commission. In the past, she served as a parent liaison for culturally responsive education at Greece Athena Middle School.



Dina has a passion for working with key stakeholders, local government bodies, and community organizations around such key issues as diversity, inclusion, and equity. As the Founder/CEO/President of MCFC, she is committed to serving all people in Monroe County by providing much-needed resources such as tutoring for children and families, educational lectures, and mental health services. Having been raised by a Baptist pastor and wife, Dina believes in the power of bridging gaps, creating unity, and particularly serving the underserved and underrepresented communities.


Dina lives in Greece, New York. She is married and has four children and two grandchildren.


---
---
---

Annie Duke serves as the Treasurer of MCFC.

Monroe County Family Coalition's heart to strengthening the community throughout Monroe County and the devotion to facilitate communication between government and other agencies through connecting, uniting, and organizing essential resources for at-risk youth and families, drew Annie to MCFC with zeal and compassion to serve as a board member.


Ms. Dukes passion to service the Rochester community and region as an advocate for education, health and economic empowerment, motivating and strengthening youth and families, to impact initiatives geared towards achieving a quality, equitable system of care so that everyone thrives which are the key necessities for growth and sustaining safe and vibrant neighborhoods, fit perfectly with Monroe County Family Coalition. A proud graduate of the Unity Way African American Leadership Development Program, Ms. Dukes gives of her time, talent and treasure to her community and church.


Annie works for Excellus BlueCross BlueShield as an Employer Group Contract Development Coordinator and was featured in the BlueCross Blue BlueShield Association's Daily Digest for her 13WHAM interview, A Healthier Rochester and Caregiving during covid-19. Mrs. Dukes also, had the honor of kicking off the United Way's Virtual Leadership Lecture Series titled, Community Change. As a member of 100+ Women Who Care Rochester, Annie had the privilege to present on behalf of Brightstar Community, a rehabilitation home for sex trafficked women and young girls. The presentation lead to over $15,000 in donations to the organization.


Annie also serves as a Pillar for Mayor Lovely Warrens Program, Pillars of Hope, an inner-city school program for students. Mrs. Dukes was featured in a column written by Michael Kilian in the D & C and USA Today Network for Caregiving in Communities of Color in the age of covid-19 and sat on two panels for the D & C. Annie had the distinct honor to plan and coordinate Black History Month Celebration Series for the University of Rochester Memorial Art Gallery. The Gallery has hosted cultural Celebration Series for 19 years for the City of Rochester. Annie has served and currently serves as a Consultant, Facilitator, Presenter, Speaker, Instructor, Mentor, Chair, Co-leader and Change Agent.


[Contact Me Via email] mcfamilycoalition@gmail.com
---

Lisa Dorsey-Co-Founder, Monroe County Family Coalition:

Born Rochester, New York
Master's Degree – University Of Rochester, Counselor Education.
Certificate of Advanced Studies – Community Mental Health Counseling.
Bachelor's Degree – Buffalo State College, Fashion Buying and Merchandising
Associate's Degree – Erie Community College, Fashion Technology
Worked in the Fashion Industry for 15yrs. in the areas of Fashion Model, Assistant Buyer, and Management.


Through various interactions with youth within her community, she discovered a disparity in youth not seeing their true potential. During this time there weren't many school counselors of color. So, she made the decision to return to school and become a school counselor. She graduated from the University of Rochester with a Master's Degree in Counselor Education in 2002. She presently works as a School Counselor for Greece Central School District and for the Greece Family Support Center as a 'Student-Centered Family Counselor'. In 2019, Ms. Dorsey earned a certificate of Advanced Studies in Community Mental Health Counseling from The College at Brockport.


Ms. Dorsey is very dedicated to guiding her students to discover and see well beyond their potential. Ms. Dorsey herself was raised in what she refers to as "Community Foster Care". That's when you live with a variety of family and friends. You learn to adapt to change very quickly and make the best of any given situation in order to survive. Mrs. Ruthetta Smickles was a family friend and one of her 7th grade teachers while growing up in Buffalo, New York. She was the first person to instill in her the idea of "it's not where you come from or what happens to you that determines your future, it's your attitude and belief in yourself, even if you're the only one who believes in you".


[Contact Me Via email] mcfamilycoalition@gmail.com

---


Olga Monacell, Ph.D., has more than two decades of experience in communication industry, nonprofit management, international development and academia.


She brings her expertise and human rights activism to help MCFC ensure that every individual in our community has an equal opportunity to make the most of their lives and talents.


[Contact Me Via email] mcfamilycoalition@gmail.com

---
Julieann Angie is native to Rochester. She has been a financial planner for 8 years and calls Alliance Advisory Group, home. Julieann studied English at Alfred University- a degree she believes gives her an edge in communication and conveying complex financial strategies in uncommon ways.


She creates an environment of confidence, clarity, and daily empowerment by bringing balance back into her clients' financial picture through diversification of wealth and prioritizing liquidity.


Personal financial self-awareness, self-empowerment, and liberating families from incorrect advice about money that is often misguided by sales tactics are the basis of her practice. She loves being the unbiased financial resource for all who feel they have none. Julieann is also very passionate about serving the community and enriching the Rochester area through public events.


For this reason, Julieann was drawn to be a part of MCFC, and is thrilled to be an active part of bettering her hometown.






---


Kevyn Rustici says: When I first connected with Dina and we discussed her mission for MCFC I immediately asked how I could become involved. I was excited to fight alongside her and our team to bring a greater understanding and impact to our community.


By breaking down these systemic social barriers we can build a stronger community together that we can all be proud of. Excited to use my network for good to help raise awareness in Monroe County!


[Contact Me Via email] mcfamilycoalition@gmail.com

---
Ashley Simmons is an advocate for academic and professional youth development. She is a native of Rochester NY who graduated from Edison Career and Technology High school as Salutatorian. Ms. Simmons received her Associates Degree in Liberal Arts and Science from Monroe Community College in Rochester, New York. Her Bachelors of Science in Chemistry from Rochester Institution of Technology in Rochester, New York. Then achieved a Master's of Science in Counseling from Johns Hopkins University in Baltimore, MD. Ms. Simmons currently serves as the Director of Rochester Institute of Technology (RIT), Science and Technology Entry Program (STEP); providing direct supervision to all RIT STEP staff embedded in schools throughout Monroe County.

RIT STEP serve historically underrepresented and/or economically disadvantaged 7th – 12th graders. RIT STEP participants receive academic support, mentorship, networking opportunities, college and career readiness and so much more, aiding in their successful transition to post-secondary education in the STEM fields or licensed profession. Ms. Simmons is familiar with the obstacles and challenges in which the targeted populations might encounter as she is a member of an underrepresented group and a first generation college student. Ms. Simmons is a lifelong learner who is passionate about STEM and empowering youth.

Fueling her desire to establish collaborative partnerships with stakeholders to ensure youth's access to equitable and equal educational opportunities.

Ms. Simmons is a mother of two that works hard today so her children will not have too.

---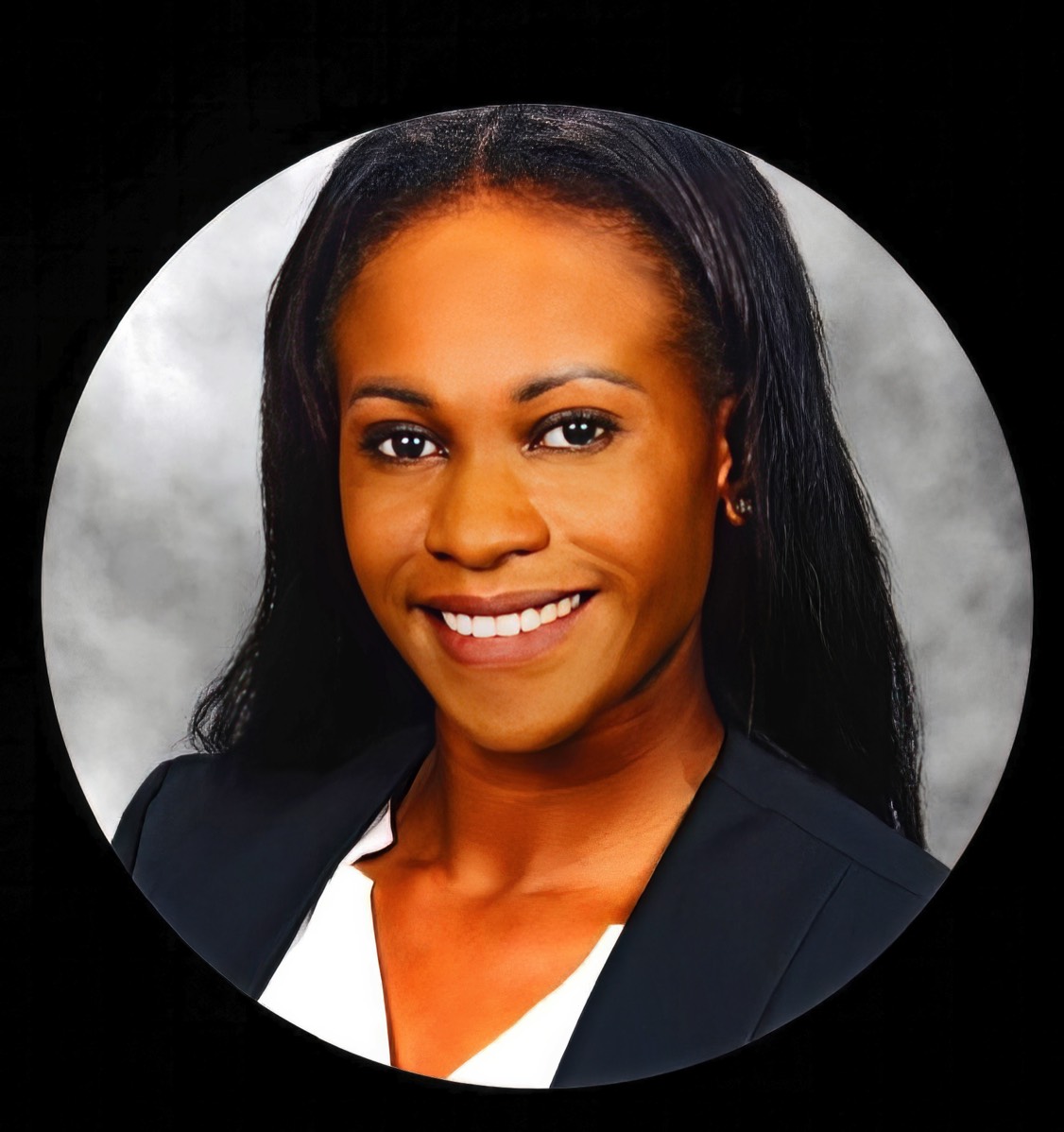 Sarah moved to Rochester, NY, in 2000 from Rwanda / D.R Congo. She is fluent in French and Swahili!

She earned a Bachelor of Science from Robert Wesleyan College and has been a licensed insurance agent in Rochester, NY, since 2012.

Her hard work, charisma, and genuine passion for insurance made her successful as Co-owner of Goins Insurance Agency from 2012-2018.
Sarah continues to work in the insurance industry as a Regional Representative with Church Mutual Insurance, Protecting Religious Organizations and nonprofits, servicing the Greater Rochester and Finger Lakes Region.

She brings her expertise to MCFC; she is open to sharing her knowledge, educating individuals in our community, and providing individual connections to those who will benefit from it.

Sarah enjoys spending time with her family and friends, cooking, and traveling. She also volunteers locally as an advisor to educate Monroe County residents on the benefit of insurance and proper protection.
---
Amal Abdi, MCFC Secretary
Amal Abdi is the Secretary and Board Member for the Monroe County Family Coalition. Monroe County Family Coalition, Inc. (MCFC) is a nonprofit organization formed by a group of Monroe County parents, teachers, and counselors, in the wake of the Black Families Matter rally that was held on June 20, 2020. Amal was drawn to MCFC and the mission to help heal the community as a young mother due to the wake of current violence in the city. She studied Business Healthcare Administration at Roberts Wesleyan University and is currently enrolled to finish her MBA at St Cloud State University. Amal has worked within many for-profit, religious not-for-profit, and public healthcare spaces, where her advocacy fell within the areas of pharmaceuticals, adult day care, OB-GYN care.


Amal is a voice to be reckoned with and she is passionate about her community.Often speaking out and about hate crimes, youth advocacy, and community safety, Amal has helped several organizations to implement plans to help raise awareness of said topics through panel speaking, fundraising, and public relations. Her distinct leadership capabilities allows her to adhere to the values and objectives of any organization. Her mission is to advocate and fight for those who are unable to.