MCFC, Inc. partners with the following agencies to reach more individuals and provide additional resources and support: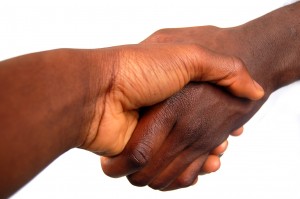 MCFC is excited to partner with the local information and referral crisis helpline -- 211 Lifeline. If you or your loved ones need help or require services, please visit 211lifeline.org.

—————————————



A.J. Ali

Founder & CEO, L.O.V.E. Is The Answer
2022 Joseph R. Biden Presidential Lifetime Achievement Award Honoree
U.S. Air Force Service Disabled Veteran
Cell:
443-463-5009

Film:
www.WalkingWhileBlack.com

Book & Movement:
www.trylovenow.com
Connect/About Me:
https://www.linkedin.com/in/ajali/
Schedule a call or Zoom:
https://calendly.com/ajali/30-minute-call
Allison Stiles, PhD, Faculty Psychologist

UR Medicine: Pediatric Behavioral Health & Wellness
University of Rochester Medical Center: Department of Psychiatry
Office Phone: 585.273.3359
Fax: 585.273.1117

ASALH Rochester

Pamela Reese-Smith - President

asalhrochester@gmail.com
https://www.facebook.com/ASALHROCHESTER/
https://asalh.org/


Ashley Simmons

RIT Science Technology Entry Program (STEP)
24 Lomb Memorial Dr. Rochester, NY 14623 - Annex 88 Rm. 1002
Office: 585.475.4617
Fax: 585.475.2888

aask12@rit.edu
https://sites.google.com/rhnet.org/rit-science-technology-entry-p/home
Barbara A. Lake/Founder-CEO

BSBA/LSSGB
Purposeful Concepts LLC
56 Alpha St.
Rochester, NY 14612
(585) 337-9339 or (928) 399-0444

www.purposefulconceptsllc.com
barbara@purposefulconceptsllc.com

Charlotte Business Association, Inc. – Secretary,
Economic Development, and Health/Human Relations Committee Chair
Charlotte Community Directory – Chair
CBA Youth Commission – Co-chair

https://charlottebusinessassociation.org/
- Chair

Center for Youth
Website: http://www.centerforyouth.net
(585) 271-7670 24/7 hotline



Center4Hope

1301 Vintage Lane
Rochester, NY 14626
Food Pantry Hours of Operation
1st 4 Tuesdays of the Month 930 a.m. - 1:30 p.m.
2nd and 3rd Thursdays of the month 4:00 p.m. - 7:00 p.m.
1st 4 Saturdays of the Month 9:00 a.m. - 1:30 p.m
First-time walk-ins welcome but to ensure food availability please make an appointment through our online website or by calling 585-723-4673 #205
Employment Counseling - www.center4hopegreece.org for appointments
Financial Coaching - www.center4hopegreece.org for appointments



Cynthia Adell - CEO and President
Rochester Health Engagement Partners, Inc.
healthengagementpartners@gmail.com
https://www.rhepartners.org/
(585) 261-9389


Day of Life Foundation
Patricia Blanding CEO/President

dayoflife2702@gmail.com
(585) 532-0445



Dr. Natalie LaBlance and Dr. Rose Muherwia
University of Rochester, School of Nursing
601 Elmwood Avenue Box SON
Rochester, NY 14642
585.490.7646;
Rose_Muheriwa@URMC.Rochester.edu;

585.275.4520;
Natalie_Leblanc@urmc.rochester.edu
Dr. Torrance Jones
Sheriff's Community Affairs Executive
Monroe County Sheriff's Office
130 S. Plymouth Ave.
Rochester, NY 14614
(585) 753 – 4767

torrancejones@monroecounty.gov
Jayslynn Antonetti, Community Relations Specialist
Fidelis Care

100 Willowbrook Office Park, Suite 100
Fairport New York 14450

Phone:
(585) 217-1067

Jantonetti@fideliscare.org
Website:
http://www.fideliscare.org
Jordan Marsh-Lindskoog, AIRS CRS-D/C
They/Them/Theirs Resource Manager

Goodwill of the Finger Lakes
Direct Line: 585-642-6305
Department Line: 585-327-4451 jmarsh@goodwillfingerlakes.org
www.211lifeline.org
Kathleen Graupman
Superintendent of the Greece Central School District
Her email is kathleen.graupman@greececsd.org
Phone Number is (585) 966-2321
Greece website is
www.greececsd.org
Kelly Sperduto
Community Schools and Family Engagement Coordinator
Greece Central School District
(585) 966-2428



Lori Shaw, RDH, MAeD | Oral Health Provider
C: 585-690-2560 | E:
lshaw@Healthplex.com
|Rochester New York| Healthplex.com

Healthplex is committed to providing access to high quality affordable dental care and to improving the oral health of our community.
Our comprehensive, innovative solutions serve to build trust and deliver value.



Mike Manioci
Segment Strategy & Performance
Community Engagement Program Manager, Safety Net & Individual Market Sales
Excellus Health Plan, Inc. / 165 Court Street / Rochester, NY 14647
C: 585.773-0199 /
michael.manioci@excellus.com
Mindy Kirby
Adult Health Homes Program Manager
she/her/hers
1099 Jay St. | Rochester, NY 14611
(585) 328-0740 x555
(585) 754-5746 (c)
(585) 328-0815 (f)

http://villaofhope.org
Mrs. Martha Hope - Founder
Senior Expressions, Inc.

seniorexpressionsinc@gmail.com
https://www.seniorexpressionsinc.com
PEEEEEEK- BIPOC Parent and Caregiver Mental Health Project Movement
SaraTaylor - Founder and Visionary
bipocparentvoice@gmail.com



Savannah L Wallenhorst
Family First of NY Credit Union
Member Service Trainer
Financial Counselor
p: 585-586-8225 ext 141
f: 585-504-6181
e: savannah.wallenhorst@familyfirstny.com
NMLS #: 657251
http://www.familyfirstny.com



Thomas V. Cuyler Jr.
Youth Engagement Coordinator, Levine Center to End Hate
Jewish Federation of Greater Rochester
255 East Avenue, Suite 201, Rochester, NY 14604
585.241.8699 (O) | 585.474.4890 (C) |
tcuyler@jewishrochester.org